6 Reasons To Upgrade Your Home Broadband In Pune
We've known the worth of good broadband service, regardless of whether it's for staying in contact with relatives, partaking in our personal time in the nights or for work purposes. Yet most would agree that recent times where almost everyone is working from their home, have brought that worth into a much more honed focus.
Around the world, a great many individuals are spending undeniably additional time at home than they're used to and relying more and more regularly on internet video calling to stay in contact with friends and family.
So, more than ever, at this point in time, it's a brilliant chance to guarantee that you're getting the best broadband service from Home broadband in Pune.
Nowadays, the internet is an esteemed buddy. It has amazing importance in our regular routines. We literally live on the internet, both personally and professionally, to a great extent. But, if you feel that your internet access neglects to serve your daily requirements, you should try to change your internet service provider or the internet plan to the best fiber broadband in Pune.
There are six reasons why it is now important to change your present internet plan and upgrade to a better broadband internet connection with high-speed.
When To Consider Upgrading Your Internet Plan?
1. To Maintain The Work Flow –
It's one thing enjoying free time on the internet right now, yet the fact of the matter is added that many of us are working from home for extensive stretches of time when we probably are not used to it.
Our broadband internet plans have probably not been selected for this purpose, either, and there's nothing more disturbing than a drop-out in the middle of a major meeting with a client or colleagues, or your speed-making work documents require hours to download when you really want them ASAP.
In days past, it may have felt the luxury to have high-speed broadband given you spent a great deal of every day working, but in the present scenario, it appears to be a necessity.
Honestly, it has become crucial for us to have the best broadband in Pune 2021 as we've all been working from home now for a really long time.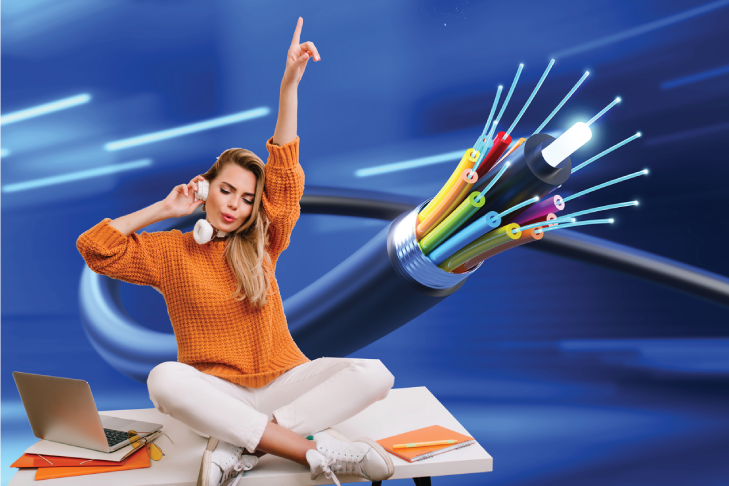 2. Frequent Connection Issues –
Disconnection might result from physical harm or damage to the wires and switches or from software-related issues. Whatever the reason is, the issue of disconnection is a thistle on one side and portrays a bad image of the organization offering the support on the off chance that they stay incapable of addressing the matter. Upgrading home broadband in Pune is the solution to this.
3. Devices Have Upgraded –
The gadgets that we use these days are considerably more complex and sophisticated. This additionally incorporates Wi-Fi devices with improved abilities that empower quicker data streaming.
Quite recently we initially knew about the expression "LTE" at a conceptual stage, yet presently it has turned into a reality, and innovation is being used for the transfer of data throughout the world.
4. An Addition To The Subscriptions –
Adding extra internet-based activities or devices will quickly begin messing with the internet plan that you are working with right now. Your present internet connection could possibly deal with a gadget or two, however assuming that you have three or four streaming, gaming, and simultaneous admittance to the internet, you should update the power you ship off the internet.
5. Use Of Smart Devices –
There are many smart home gadgets nowadays, and every one of them needs to interface with the Internet for the purpose of transferring any data they hold to their last destination.
Assuming you're a savvy home enthusiast, you really want to ensure that your speakers, lights, thermostats, and any other smart devices have the ability to do how they should use an extraordinary internet connection furnished by the best broadband connection in Pune.
6. Keeping Whole Family Happy –
Working and streaming isn't all the internet bring to the table, however – that is the reason you want extraordinary speeds to ensure that anything you or your family need to do, they're never restricted by your bundle.
Regardless of whether somebody in your family needs to game or any family member from the house is getting into yoga sessions on YouTube or attending an online music class, why acknowledge restricted data when you can ensure that everybody's ready to do what they like?