6 Things To Be Considered Before Choosing An Internet Provider Service
Today the use of the internet in the running of a business or at home has become as important as any other utility. Other than using it for communication with customers and digital marketing, businesses use the internet for processing credit cards too. For some businesses survival without the internet is just next to impossible.
Not only for business purposes, the internet has also become a necessity at homes also. There has been a considerable increase in internet consumption at homes for entertainment purposes. This is due to the growing craze for social media and streaming videos. So, let's understand the 5 things to be considered before choosing an internet provider service.
What Factors Affect The Selection Of An Internet Service Provider?
1. Accessibility –
Sadly, this is the most important factor which affects your selection of internet provider in Pune. Selecting a high-speed internet or fiber-optic network is of no use if your service provider does not render his services in your area or town. You should choose a service provider who has a network connection in your area.
You may consult him regarding the type of internet connection which he provides in your locality and then choose the most suitable one for yourself. When we talk about rural areas, unfortunately, the no. of ISPs is very few.
2. Speed –
While running a business it is very important that you have good internet speed which remains uninterrupted while doing your daily routine work. Even with slightly more use also, your internet connection should be able to work well. Speed to a great extent depends upon your area and the type of internet network available there. The speed mentioned in different plans differs on the basis of bandwidth.
The more the bandwidth, the higher the speed. If you have the option of a fiber-optic network in your area, then, nothing better than that. It provides the maximum speed which does not get affected even by harsh weather conditions. Choose ISP services that provide the best speed plan at a fair price.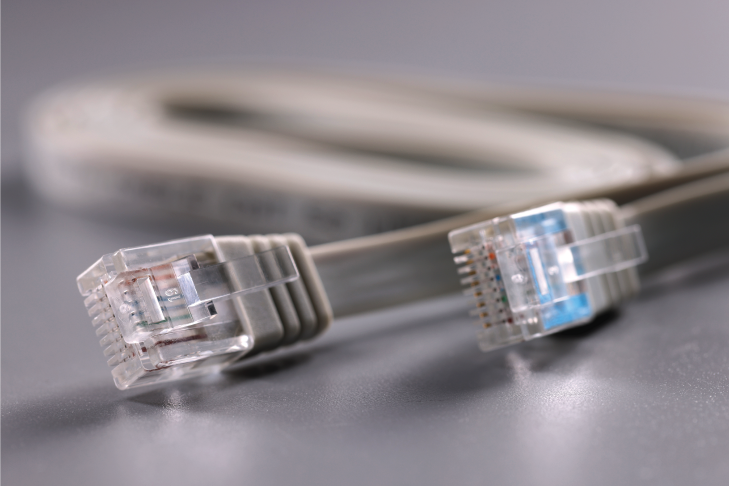 3. Cost –
The broadband connection price that you pay should be in balance with the internet speed you get from your service provider. You should choose the plan wisely as per your usage. And the chosen plan should be made available to you by the internet service provider at the best possible price.
There are many plans available nowadays for corporate as well as home use. Choose an appropriate broadband connection price plan as per your requirement and then choose the service provider who offers the best price for the selected plan.
4. Connection Type –
This is probably the second most important factor to be considered while choosing the internet service provider.
There are broadly 2 types of connections – wired and wireless. This will be a factor that will determine your internet experience majorly. Wireless internet connections tend to show inconsistency in speed and get affected by external factors like heavy rain and storms.
On the other hand, wired connections like fiber optic networks provide high constant speed without getting affected by harsh weather conditions. After deciding upon the type of connection you should compare the price at which various service providers in your area are ready to install it for you. Then you can choose the service provider with the best offered price.
5. Reliability –
Another important factor to be considered while choosing the internet service provider is relying on your ISP services. This is crucial especially for businesses as the work gets badly affected due to technical faults or slow internet speed. Always choose a service provider who understands the nature of your business and advises you on the best suitable plan.
An ISP offers a Service Level Agreement (SLA) which is basically a contract specifying the reliability of the service provider in terms of customer service. An ISP who provides SLA definitely has an edge over other service providers.
But however apt the internet connection was chosen to be, sometime someday it will go down due to unavoidable circumstances. May it is a server problem or a cable line which is physically damaged, the internet service provider who provides quick service for repairs without making your work suffer is the best option.
6. Security –
Many of us are not aware of internet security concerns. We just understand the virus names which we have heard from someone somewhere.
A responsible internet service provider will make the customer aware of the security concerns while using the internet and will provide them with solutions to avoid getting into any trouble or losing their important data. Many service providers also provide anti-virus to their customers as a complimentary service.
Hope this has helped you out in making a wise decision in choosing the internet service provider for yourself. If you are looking for an internet provider in Pune you may contact us for further assistance! Happy surfing!